1. Introduction
Components are essentially what is being monitored on the lower level by your AppSec Phoenix Dashboard. This is what constitutes the main goal you want to achieve in deciding to use AppSec Phoenix.
You can add, edit, and delete your Components in your AppSec Phoenix instance through the Applications Risk View sub-page.
2. Managing Components
Here are the steps to perform basic Components-related actions in your AppSec Phoenix instance.
a. Creating a Component
On the Navigation Menu, select Risk Explorer > Applications.

Select the Application List tab and scroll down to the Application that you want to update. Hover your mouse over the application entry, click on the three-dots icon than appears on the right, and select Component List.

Click the "Add Component" button on the right-hand side.

Select the Scanner you want to use and click the "Next" button to proceed with setting a target below.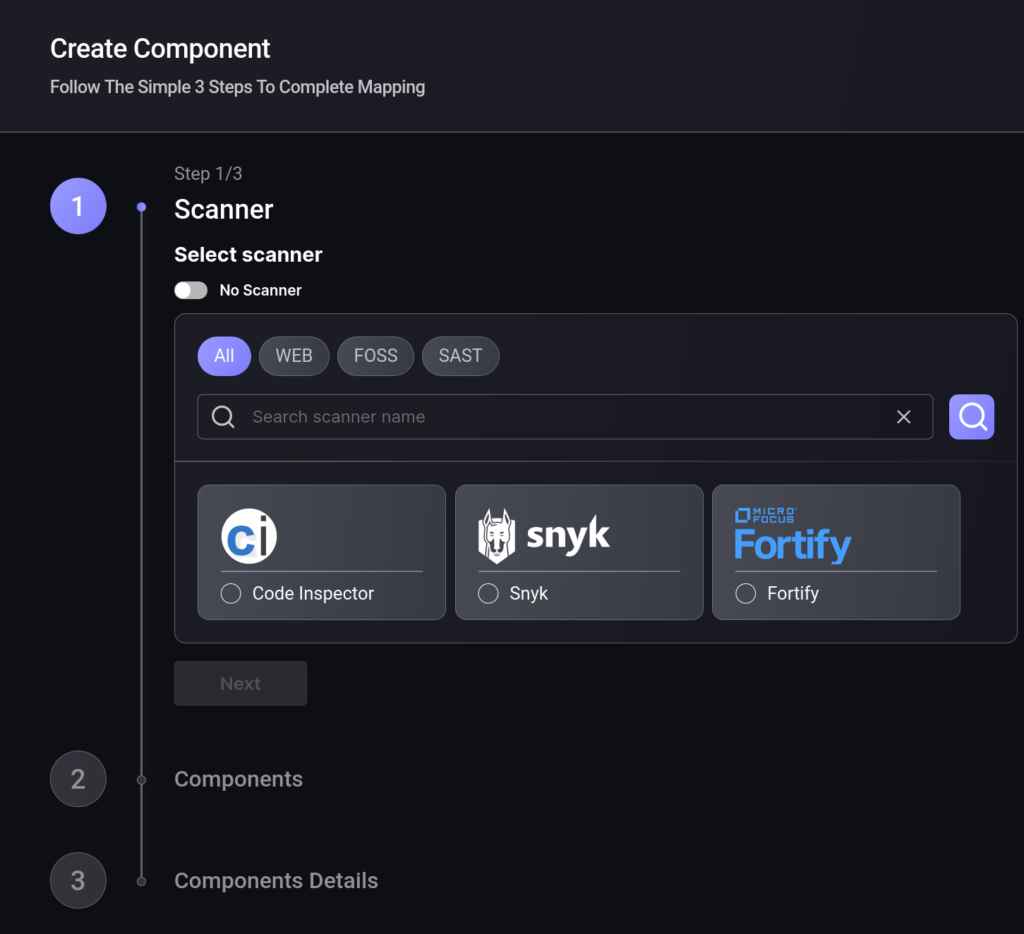 Check the corresponding box(es) of Scanner Target(s) that you wish to associate with Components and click the "Next" button.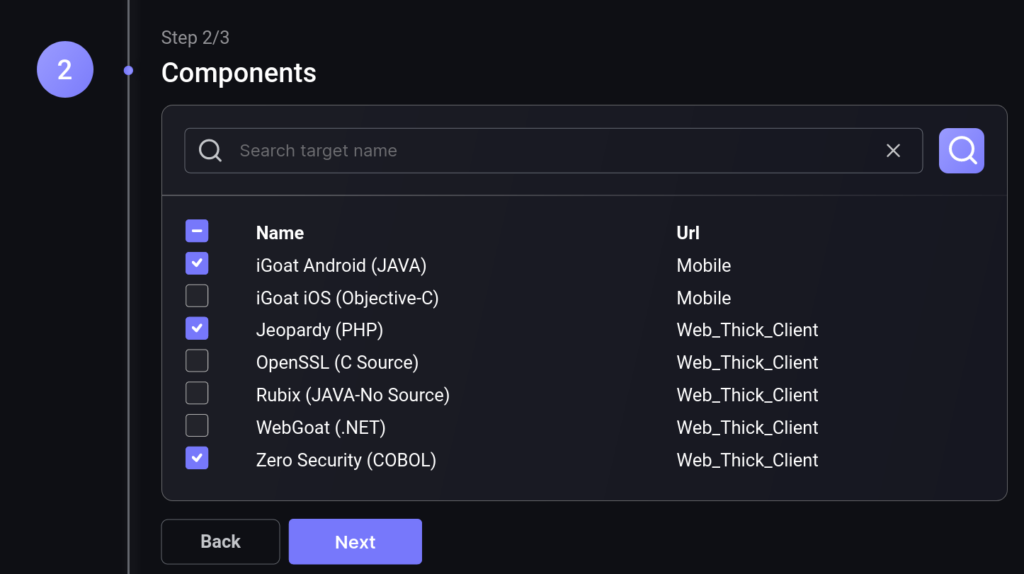 Enter the Component Name, set the Exposure as Internal or External, and enter tags as needed.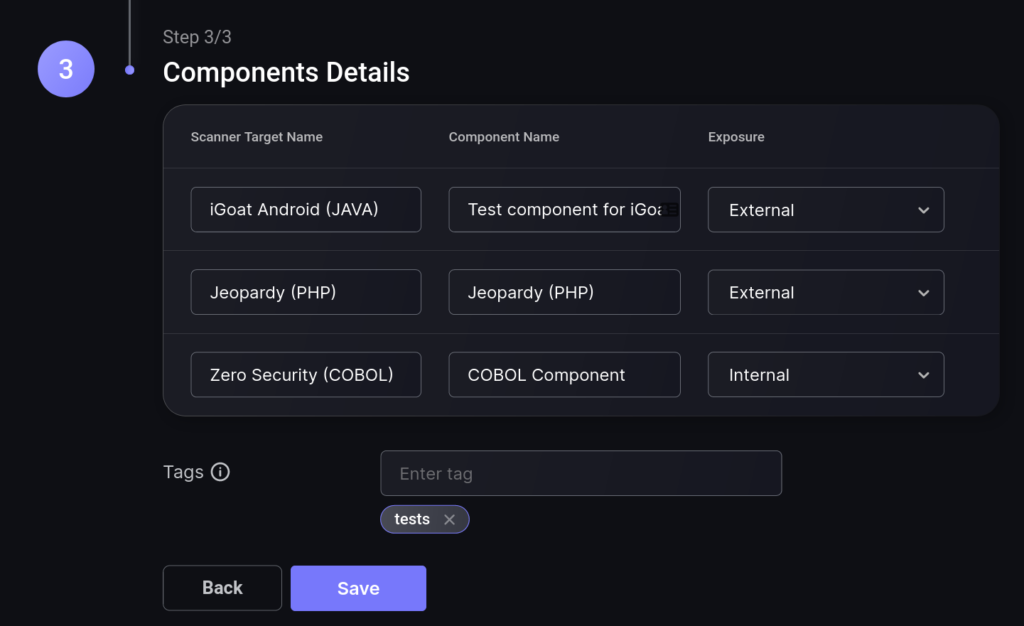 7. Click the "Save" button.
b. Editing a Component
Follow steps 1 and 2 above to navigate to the Application's Component List tab.
Select the component that you want to edit, hover your mouse over it's entry and click on the three-dot icon that appears.

3. Select the Edit option (pencil icon).
4. Navigate through the Component Details and look for the information you want to edit.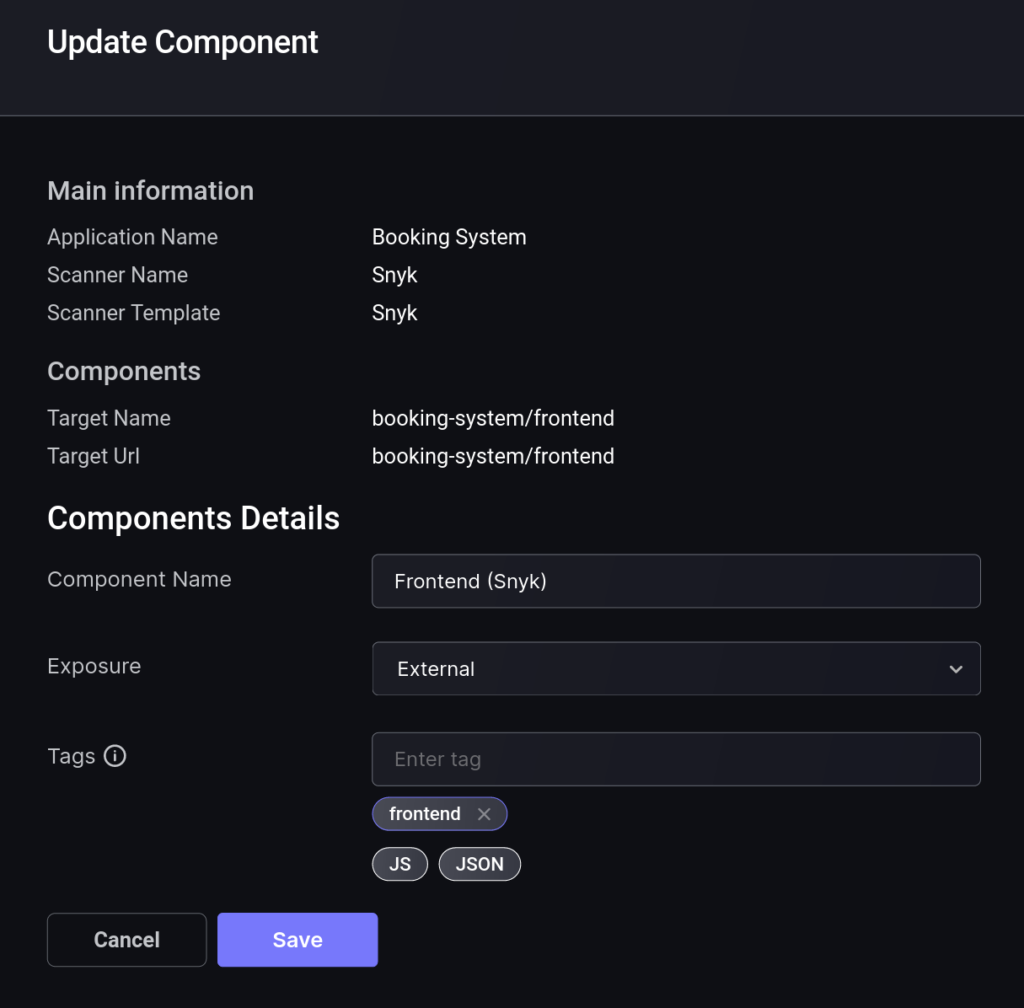 Once done, click the "Save" button.
c. Import a List of Vulnerabilities to a Component (via CSV File Import)
Navigate to the Component List tab, as shown above and clink on the "CSV Import" icon next to your selected component.

2. Give the source of vulnerabilities a name (to be able to import form the same source later) and follow the instructions to upload and confirm the import.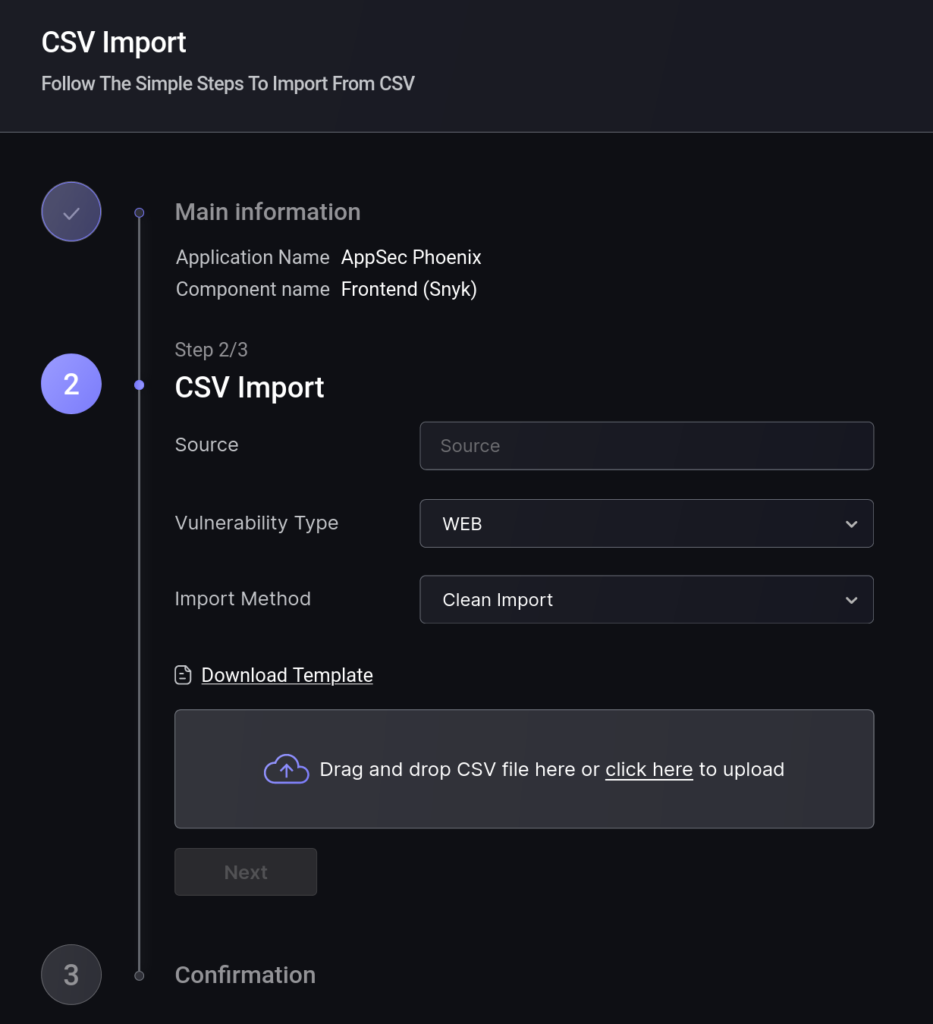 d. Deleting a Component
On the Navigation Menu, click Applications.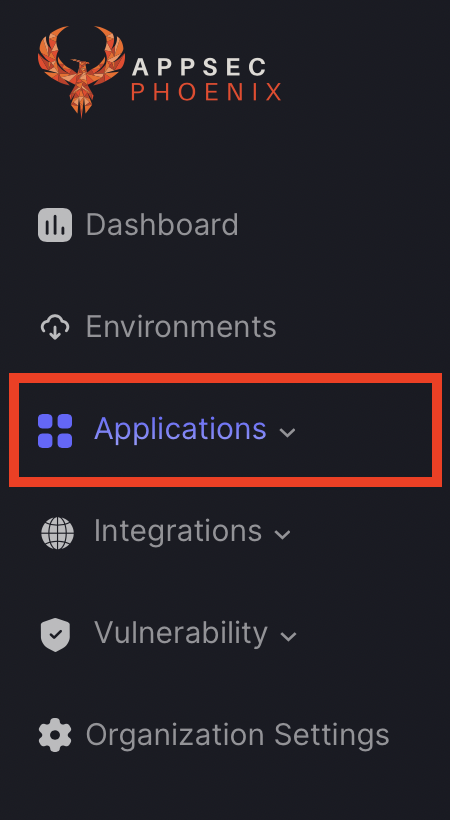 2. Scroll down and go to the Applications section. Look for the Application where the Component that you want to delete is located and click Edit (pencil icon).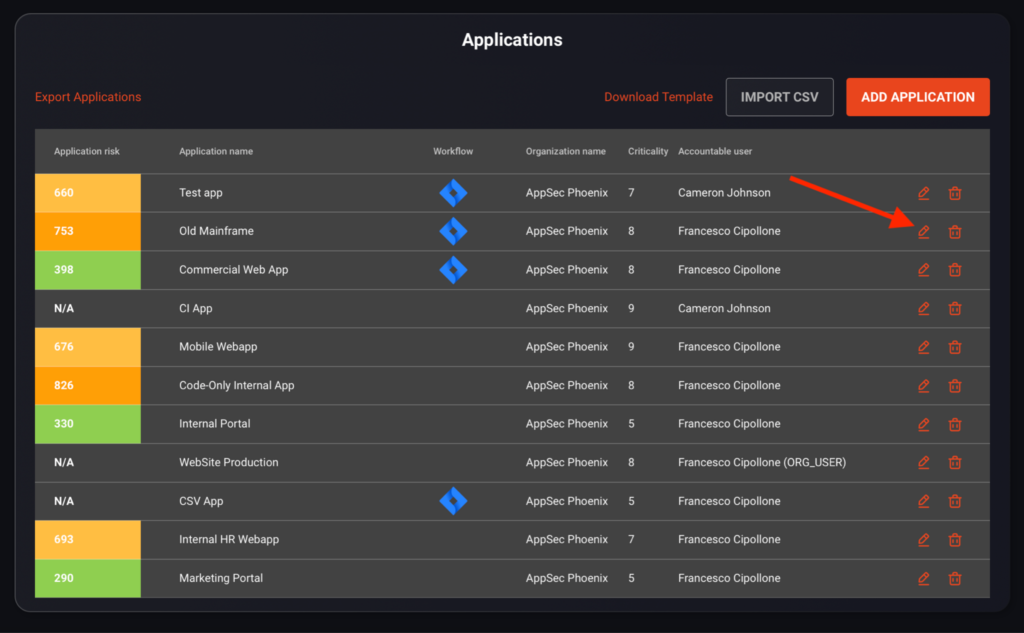 3. Scroll down to the Components list and click the Delete (bin icon) of the Component you want to delete.

4. A message box will appear asking you to confirm if you want to delete the Component. Click "Delete" to proceed.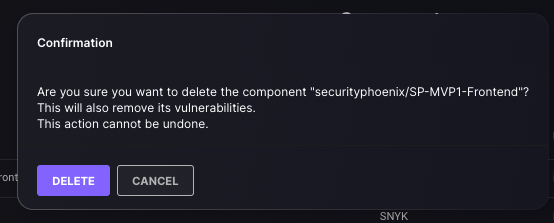 A notification confirms that you have successfully deleted the Component.