Create a new scanner integration from the Scanners page
On the sidebar menu navigate to the Scanners tab in the Integrations section
Click on the "Add Scanner" button on the right side of the page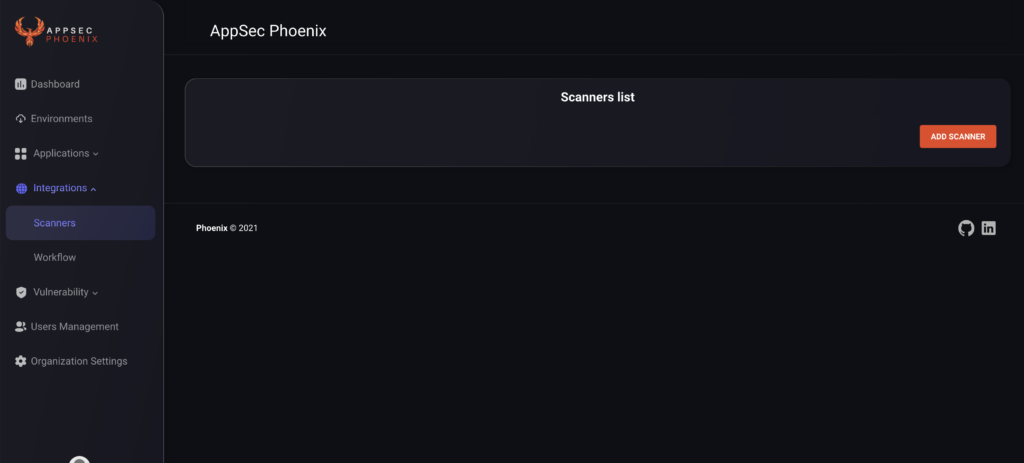 3. Select the required scanner type from the list on the Create Scanner page, then click on "Next"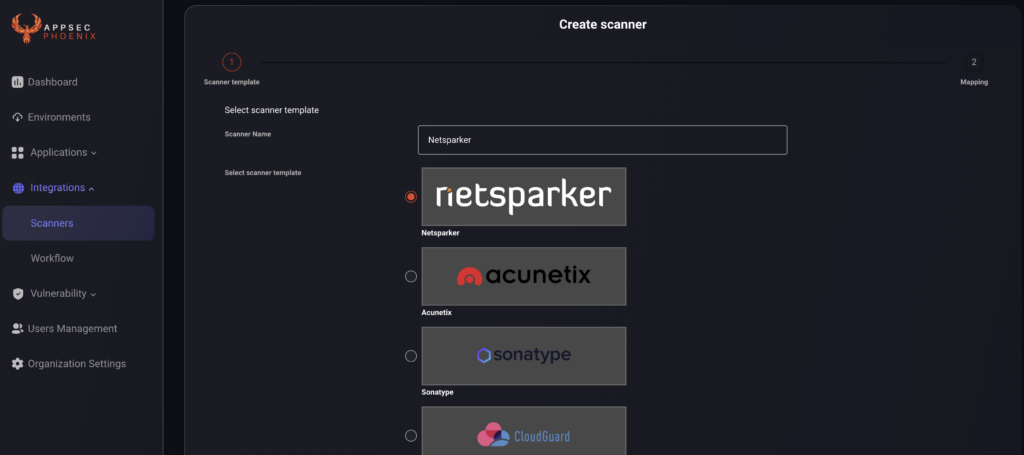 4. On the Configuration mapping page, fill in the required fields. The list of fields available will depend on selected scanner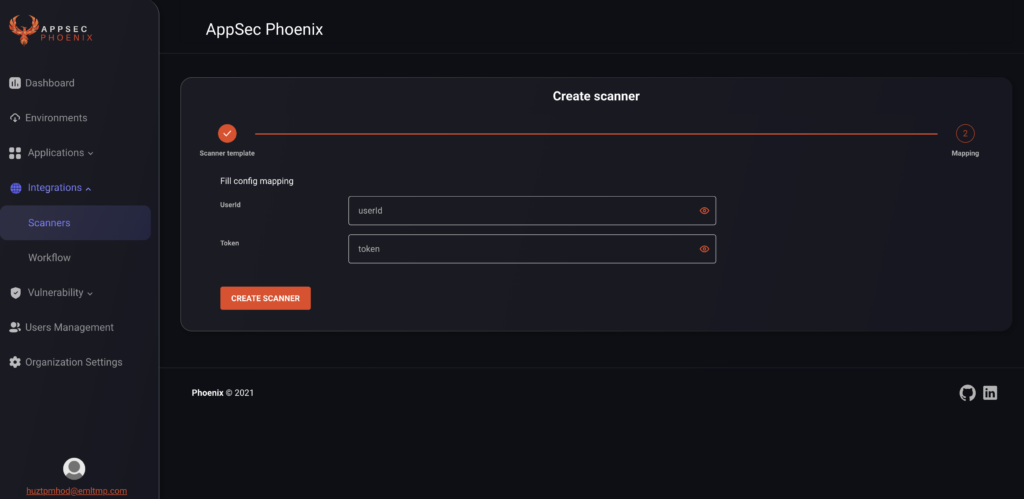 5. Press 'Create Scanner' button

After the scanner integration is created the new entry appears on the Scanners list page.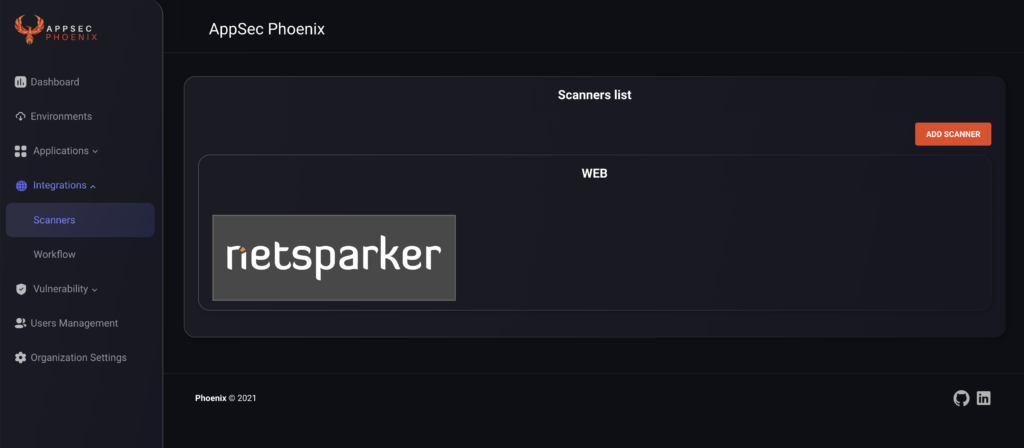 Create a new scanner integration from the Application or Environment page
On the sidebar menu navigate to the Applications Risk View option in the Integrations menu
2. Open an existing Application or create a new one
3. On the page of the selected application click on the "Add Component" button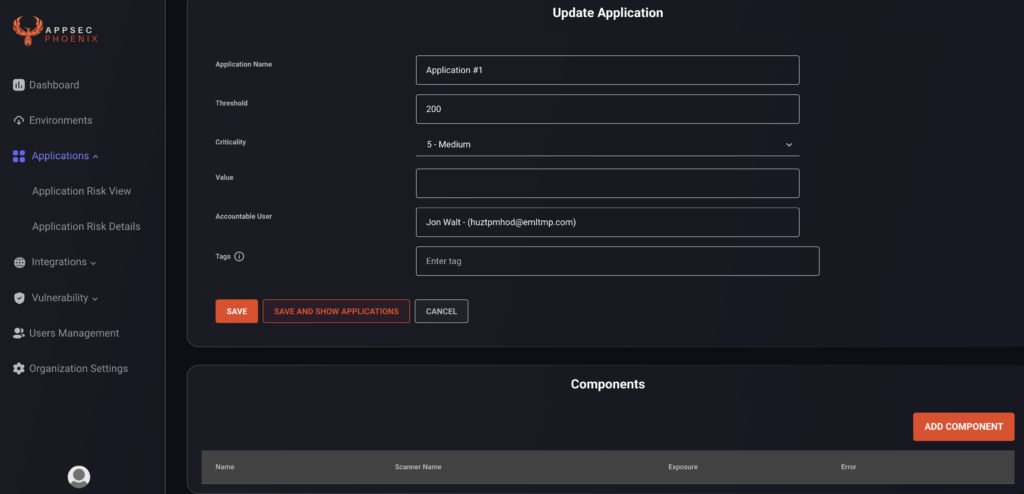 4. On the Component Information page click on "Create Scanner"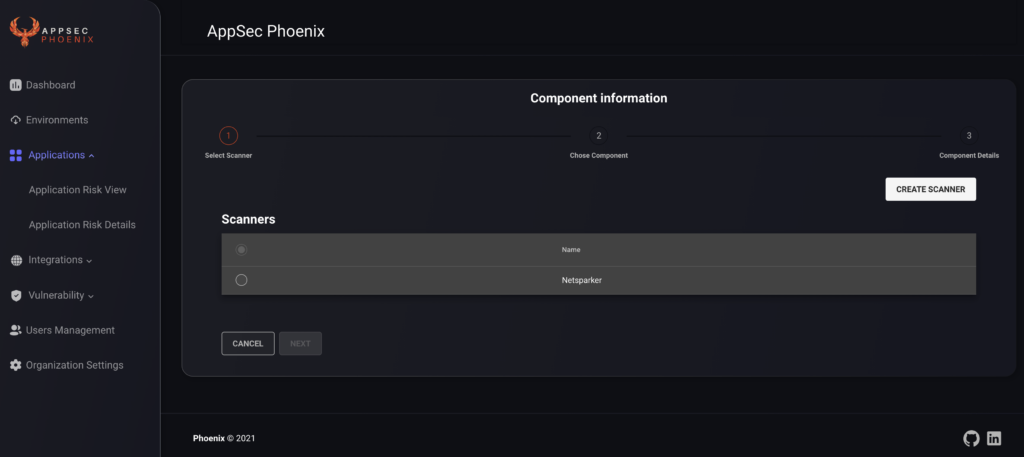 This will take you to step 3 in the previous section.
The same steps can be used for Environment